Amenities
Fishing guide
Black bear (Cdn resident)
Moose (Cdn resident)
Air charter
Central dining facility
Drive-in
Fly-in
Full American Plan
Light Housekeeping
Electricity
Main Lodge
Outpost camps
Shore lunch
Service in French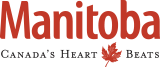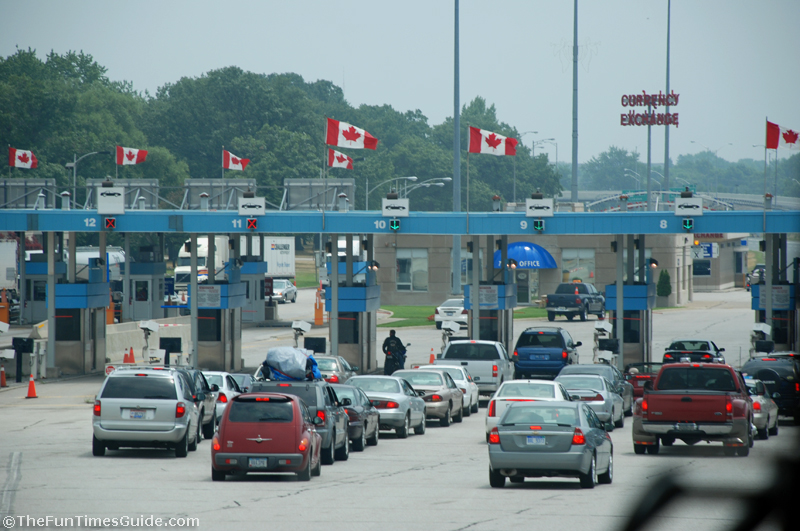 In most cases entry into Canada is straightforward for Americans. There are, however, a number of details to keep in mind. You may be asked to prove your citizenship when you visit Canada, so have acceptable documents with you. A U.S. passport is by far the best proof of citizenship. If you do not have a passport, U.S. birth certificate or naturalization papers may be accepted. Sometimes, but with far less certainty, other types of identification such as medical cards or a credit card may suffice, if they are accompanied by an official photo identification card such as a driver's license. In rare cases immigration officials may prevent the entry of visitors who appear to pose a health risk, those whom they doubt will be able to support themselves and their dependents during their visit, or those whose willingness and means to return to the U.S. or some other country following their stay in Canada they question.Similarly, to be admissible to Canada, visitors must not have a criminal record. This includes any convictions for driving while intoxicated. While it is rare for Americans visiting Canada to be challenged on any of these grounds, those with doubts about their admissibility into Canada should contact the Canadian embassy or the nearest consulate and ask to speak to an immigration officer.
Citizenship and Immigration Canada Requirements
All people seeking to enter Canada must appear for an examination, answer truthfully all questions put to them and provide whatever information or documentation reasonably required in order to assess whether they have the right to enter Canada or may be authorized to enter Canada. It is an offense to knowingly, directly or indirectly misrepresent or withhold material facts related to a relevant matter that induced or could induce an error in the administration of the Immigration and Refugee Protection Act. It is also an offense for a person seeking entry to refuse to answer questions put to them at an examination.
As a visitor to Canada, you must satisfy an immigration officer that:
You intend to return to your home country and will not try to stay in Canada;
You are in good health (some visitors may be asked to undergo a medical exam at their own expense);
You do not have a criminal record or are a security risk;
You have sufficient funds to cover travel costs and support yourself while in Canada.
Passports & Identification
Effective January 23, 2007, if you are a citizen or permanent resident of the United States coming directly from the United States, you require a passport for all travel into Canada. As you might know, requesting a passport takes several weeks. Please ensure your passport is up-to-date. Citizens of certain countries may require a visitor visa in order to enter Canada. The visitor visa must be applied for at a Canadian Consulate and be in the visitor's possession prior to their arrival to Canada.
Sufficient Funds
All visitors coming to Canada must be prepared to demonstrate at the border that they have sufficient funds to cover travel costs and are capable of financially supporting themselves in Canada, or that someone in Canada is willing and able to care for them during their visit. If you are receiving care and support of someone in Canada during your visit, a signed invitation letter could reduce processing times at the border. Games participants could be considered as having access to assistance provided by the Games organizers.
Persons who are inadmissible to Canada
You may be denied a visa, refused admission, or removed from Canada if, for example:
The immigration officer believes you to be a non-genuine visitor (person whose real intent is to remain indefinitely);
Two medical officers believe you are likely to be a danger to public health or to cause excessive demands on health or social services;
You have been convicted of criminal offences or reasonable grounds exist to believe you have committed a crime;
You have engaged in acts of espionage, subversion or terrorism, or reasonable grounds exist to believe you will engage in such activities;
You are, or were, a member of criminal, violent, terrorist or subversive organizations or reasonable grounds exist to believe you will take part in acts of violence, subversion or terrorism while in Canada;
You have remained in Canada longer than authorized;
You have violated any terms or conditions of your admission or have violated other provisions of the Immigration and Refugee Protection Act and Regulations.
In some cases, prospective visitors who are inadmissible for minor offences may be granted discretionary entry through the issuance of a TRP – Temporary Resident Permit. Terms and conditions may be imposed and a fee is normally collected.
If you have been convicted of a criminal offence in any country, you may be inadmissible to Canada as a result of your criminal record. Even if you do not require a visa to enter Canada, you may still be refused permission to enter Canada if you are a member of an inadmissible class.
Members of inadmissible classes include those who have been convicted of:
Minor offences: including shoplifting, theft, assault, dangerous driving, unauthorized possession of a firearm, possession of illegal substances, etc. Indictable criminal offences: including assault with a deadly weapon, manslaughter, etc. If you have been convicted of driving while intoxicated (DWI), you are considered a member of an inadmissible class. Driving while under the influence of alcohol is regarded as an extremely serious offence in Canada. If you have traffic violations (including parking/speeding tickets) and other minor violations you most likely will not be prohibited from entering Canada. Similarly, if you have juvenile convictions (convictions for crimes committed while under age 18) most likely you will not be prohibited from entering Canada unless you could have been tried as an adult for your offences.
Temporary Resident permits, Approvals of Rehabilitation, Minister's Consent:
If you have been convicted of an offence outside Canada and 5 years have elapsed since the termination of the custodial portion (if any) of the sentence imposed (not the sentence served), you may apply for a Minister's Approval of Rehabilitation. The Minister's Approval of Rehabilitation will permanently remove the inadmissibility caused by conviction. If less than 5 years have elapsed, or if a person is only seeking entry to Canada for a single or limited period, then they may apply for;
Temporary Resident Permit
If you have been convicted of an offence in Canada that may compare to an offence that if committed in Canada, would have resulted in a maximum sentence of less then 10 years and 10 years have passed since the completion of that sentence and you have not been convicted of an offence since that time, you are considered to be rehabilitated of the offence and no longer inadmissible to Canada. If you have been convicted of an offence in Canada, have not been pardoned and wish to return to Canada, you must apply for a Temporary Resident Permit.
Canada Border Crossing Service
Ph: (204) 488-6350
Winnipeg, Manitoba, Canada
If you were the subject of a removal order from Canada within the past 12 months, you require the Consent of the Minister before you can enter Canada. If you have been the subject of a deportation order, which results in an automatic ban from re-entering Canada, you will again require the Consent of the Minister before being allowed to enter Canada. Consent of the Minister and Applications for Rehabilitation can be applied for and obtained through a Canadian Consulate in the United States prior to entry. It can be applied for in person or though the mail.
Fees:
Temporary Resident Permit $200.00
Rehabilitation – Minor (less than 10 year sentence) $200.00
Rehabilitation – Serious (more than 10 year sentence) $1,000.00
Minster's Consent to return to Canada $400.00