Welcome to Wallace Lake Lodge & Outposts
This is our true passion, and we invite you to share it with us.
Amenities
Fishing guide
Black Bear (non- resident)
Moose (Cdn resident)
Air charter
Central dining facility
Drive-in
Fly-in
Full American Plan
Light Housekeeping
Electricity
Main Lodge
Outpost camps
Shore lunch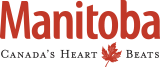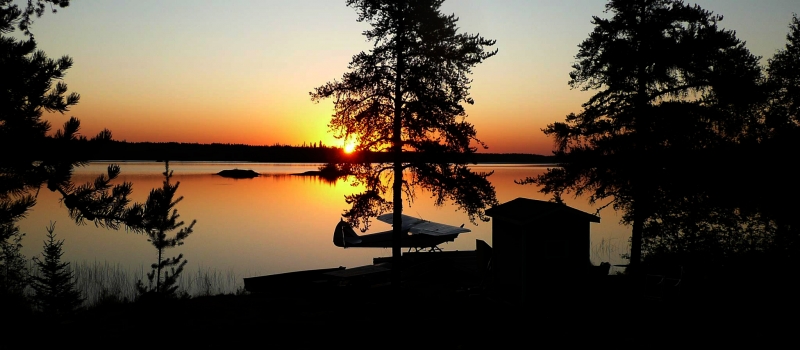 You've arrived at the edge of Manitoba's last undisturbed wilderness frontier in Atikaki Provincial Wilderness Park. The Land of the Caribou.
Wallace Lake Lodge is uniquely placed on your last drive-to entry point into this pristine and historic area. The Lodge is located on beautiful Wallace Lake, 12mi. (19km) east of Bissett, Manitoba and acts as a departure point for the outpost cabins. Our new main lodge, constructed in the 2011 season, accommodates outdoor enthusiasts from near and far to experience this incredible place.
Our fly-in outpost camps include light housekeeping cabins on Obukowin Lake, Carroll Lake, Gammon River, Craven Lake, and a boat cache at TamGuy Lake. Whether you are a seeking a fishing or hunting trip of a lifetime, or want to get away for a family vacation or retreat, Wallace Lake Lodge & Outposts promises you the wilderness experience of a lifetime.
Our passion for the wilderness has led us down the trail to purchase and operate Wallace Lake Lodge and Outposts. This is our true passion, and we invite you to share it with us.
James and Joe, both bush pilots who run the logistics of the lodge, are busy ensuring all guests are enjoying themselves and have the necessities to feel comfortable at the camps. Their combined experience in the remote Canadian wilderness can be relied upon.
Paul, aka "Big Country" is the camp attendant offering assistance at the outposts. Need help finding the hidden Walleye hot spots? Paul can certainly point you in the right direction.
Michele and Amy provide a feminine touch to the camp. They can both be found at the main lodge assisting guests with creating a safe and enjoyable experience.
We look forward to hosting you!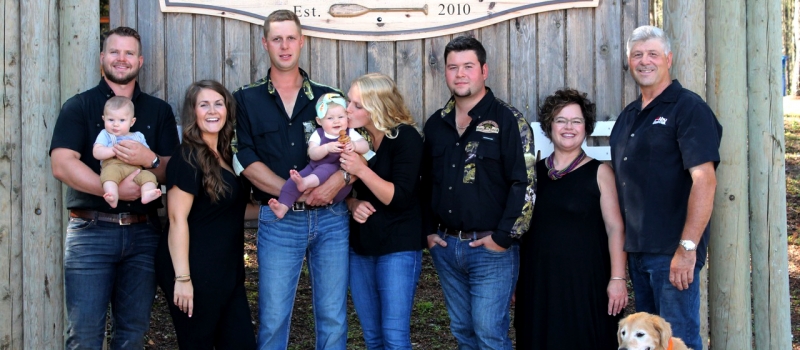 From left: Brian, Gus, Amy, Joe, Darryl, Cassandra, Paul, Michele, James